Professional Arborist in North Sydney
What tree removal services do we provide in North Sydney?
Sydney Tree Solutions provides a wide range of tree removal services and tree trimming services in North Sydney. These North Sydney tree services include:
Palm Tree removal and cleaning
We provide services to remove and prune all types of Palm trees across North Sydney suburbs. Palm tree trimming or pruning is sometimes termed "Palm tree cleaning" since it involves the removal of all the old palm fronds and seeds. This is often done on an annual basis for our North Sydney clients.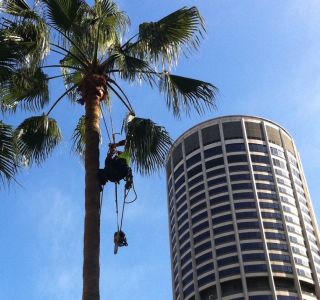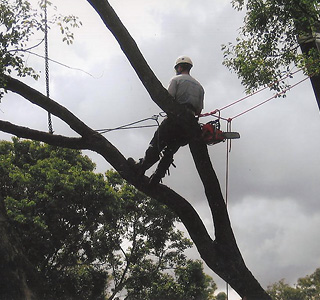 Tree Pruning North Sydney
All our tree pruning, tree trimming and tree cutting works are carried out to Australian Standards AS4373 and by certified and fully insured arborists. North Sydney tree trimming works involve all types of tree pruning such as tree crown raising and crown shaping to provide ground and building clearances; tree crown reduction in special cases to reduce the overall size of the tree canopy; tree crown thinning to provide addition light through the canopy; remedial tree pruning to remove defected branches and dead wood removal also for tree safety reasons.
Tree Removal North Sydney
Sydney Tree Solutions provides North Sydney tree removal services for all types of trees and situations whether it be a large tree removal involving complex rigging and machinery or a small backyard tree removal.
Our North Sydney arborists are highly experienced and professional, and provide tree removal services for a number of very prestigious establishments in North Sydney. We work very closely with North Sydney Council to ensure the correct council approvals as always obtained for our clients and even provide some tree removal services for North Sydney council themselves. As part of the tree removal process we also provide North Sydney Stump grinding services to ensure that replanting of new trees can occur.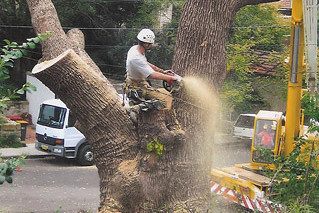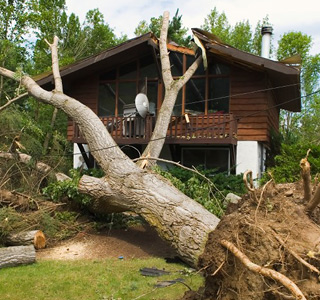 Throughout the summer months of the year there are numerous severe weather events across North Sydney involving fallen trees and dangerously damaged trees. We provide a 24/7 emergency storm damage tree removal service and tree pruning service. We work closely with insurers and North Sydney council to ensure all our North Sydney Tree removals required as part of storm damage works are done in accordance with all regulations.
Operations
Sydney Tree Solutions Pty Ltd
50 Cliff Avenue, Northbridge,
NSW, 2063
Administration
Sydney Tree Solutions Pty Ltd
PO Box 7710, Bondi,
NSW, 2026