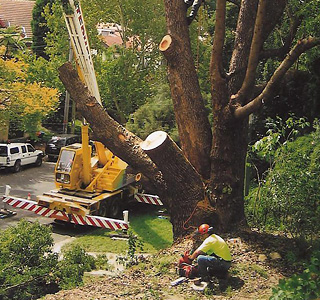 Sydney Tree Solutions is committed to providing the highest standards of work in the safest possible environment whilst also addressing all our clients' needs and concerns.
All of our pruning is carried out to Australian Standard AS 4373 Pruning of Amenity Trees which is the industry standard in arboriculture.
Public liability insurance of $20,000,000 held with Liberty International.
Professional Indemnity insurance for $2,000,000 held with Liberty International.
Workers Compensation Insurance with GIO General Limited.
All workers must comply with our strict Safe Work Method Statement to ensure that every procedure is carried out in the safest and most efficient manner.
A hazard assessment is carried out at each new site before any work commences to identify and eliminate, or manage, any potential dangers.